The Senior Centers are managed by the city and community based agencies and offer services Monday-Friday that include, but are not limited to evenings and weekends as needed.

Health Screenings:
Blood pressure; cholesterol; diabetes; medication management; depression;and podiatrist.
Recreation:
Games, arts & crafts, sewing, quilting, bowling, ceramics intergenerational activities, outings and trips.
Information:
Senior & benefit entitlements, eligibility, health awareness, presentations, consumer & credit counseling and income tax.
Outreach:
Access for the homebound and frail elderly; male participation and reaching diverse senior groups.
Nutrition:
Seasonal Farmers Market distribution and daily on-site meals are available. Please contact Administrative Assistance for details at 860-757-0800.
Benefits Counseling:
Age appropriate benefits and programs.
Cheer CommitteeThe NESC has a cheer committee which is responsible for sending get well and sympathy cards to our members. If you know anyone who has had a death is ill or hospitalized, please call Latte at 860.757.0800 with information.
Celebrating Birthdays
​We will be acknowledging birthday's of all members each month throughout the year.
Please call in the month before your birthday by the fifteenth
to make sure that you will be included in the birthday celebration.
Powered by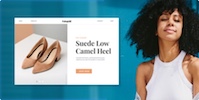 Create your own unique website with customizable templates.
Photo used under Creative Commons from vhines200