Reaching Out to the Community Every Day

The Blue Hills Civic Association was created as a result of grassroots advocacy among parents, neighborhood community leaders and other stakeholders to better address community concerns such as safe neighborhoods and a say in the decision-making process of local government. BHCA has successfully advocated for:

New parks and recreational services,
Greater services for seniors in their homes
A rejuvenated North Hartford Senior Center
Educational, job training and violence prevention programs
City bonding money for the reconstruction of Weaver High School
​Education Outreach
​BHCA is a community partner in the
Rawson Lighthouse School Initiative
– the only community school funded through the Sheff vs. O'Neil stipulation as an "exemplary community/neighborhood school". Our education organizing work has led to the creation of a strong coalition of North Hartford residents, elected officials, educators, community leaders and Hartford Public Schools to ensure full partnership in the designing of a high-quality, student-centered Weaver High School, slated for reopening in 2018.
Outreach Services include access to:
First Time Home Buying Classes
Housing Assistance/Maintenance Programs
Weatherization Programs
Homelessness Prevention
Community engagement on educational concerns regarding schools in North Hartford.
Immigration Services
Emergency Mortgage Assistance Programs
Job readiness (resume writing, interview training, job referrals)
Parents Organizing Power Academy​
​In 2015, BHCA hired two Education Organizers, Denise Best and Lourdes Fonseca, to focus specifically on building parent leaders in North Hartford and empowering them to take action in areas of interest to them that will improve schools and the community. The 8-week Parent Organizing Power Academy offers training in:
Organizing
Leadership
Personal Development
Voter Education
Powered by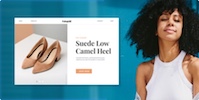 Create your own unique website with customizable templates.